Data Migration is a Sign of Success
Data migration is the simple transfer of applications, and information from one IT environment into another.
In theory data migration should denote a company's progression. Enterprise data migration should be a sign of success, as is often required when a business has simply outgrown the limits of its current data solution.
A business seeking to further improve its performance may also choose to transfer its current data solution from legacy software to the cloud, or from an on-premise storage facility to the cloud.
Data migrations are required for a range of reasons, across a range of businesses from, banking, to healthcare, legal and more.
Data Migration Projects Have a History of Failure
While the need for data migration varies and the businesses that implement data migration projects are different, the common factor that they often share is a history of running over budget and beyond timescales.
The facts according to Forbes are that only 36% of data migration projects keep within budget and only 46% are delivered on time. Which means that more than half of data migrations fail on some level.
Why Data Migration Projects Fail
The challenge to many data migrations is that they are set on course for failure before they start, based off the quality and storage of the existing data sets within the legacy systems.
While some organizations have sophisticated capabilities and systems to store and manage data, others simply don't. This is the immediate challenge to a successful data migration.
The sheer volume of that data associated with a migration on an enterprise level is often far beyond human capacity to check within the timescales of a project.
Those businesses that persist in recruiting teams to complete data quality checks, often discover that those checks are prone to human error too. The risk to the quality increases as the time goes on and projects become inefficient and costly.
"Data migration projects often exceed their budget by 25% to 100% or more due to a lack of proactive attention to data quality issues. This is a problem that persists postmigration."
Source: Gartner
The Challenge of Messy Data
In an enterprise level business, there's often a varied range of means to store and manage data, particularly if that business operates in multiple locations or is international.
The challenge to data migration starts in extracting all the relevant data, in the correct format for migration in the first place, especially if that business then discovers that some data sets are incomplete, which is a further challenge to migration software.
The Cost of Duplicate Data
Of more concern than messy data, duplicate data is a great risk to both a data migration project and the business itself.
The financial implications of duplicate payment data for example has the potential to run into millions and can become a considerable risk. Again, human capacity to mitigate these risks with data quality checks is limited and a drain on resource.
The Risk of Disparate Data Sources
Ahead of any data migration it is vital that the data is consolidated as quickly as possible into one single source of truth. Managing disparate data sources is the greatest cause of messy and duplicate data and is often the cause of spiralling costs and timescales.
The recruitment of the teams required to address the data quality issues caused by messy data and duplicate data from a wide range of sources is long and expensive
Further human intervention in quality assurance brings with it a risk in human terms, from siloed work forces, who may be in different locations and even different countries speaking different languages. All these human factors can have a huge impact on project budget and delivery.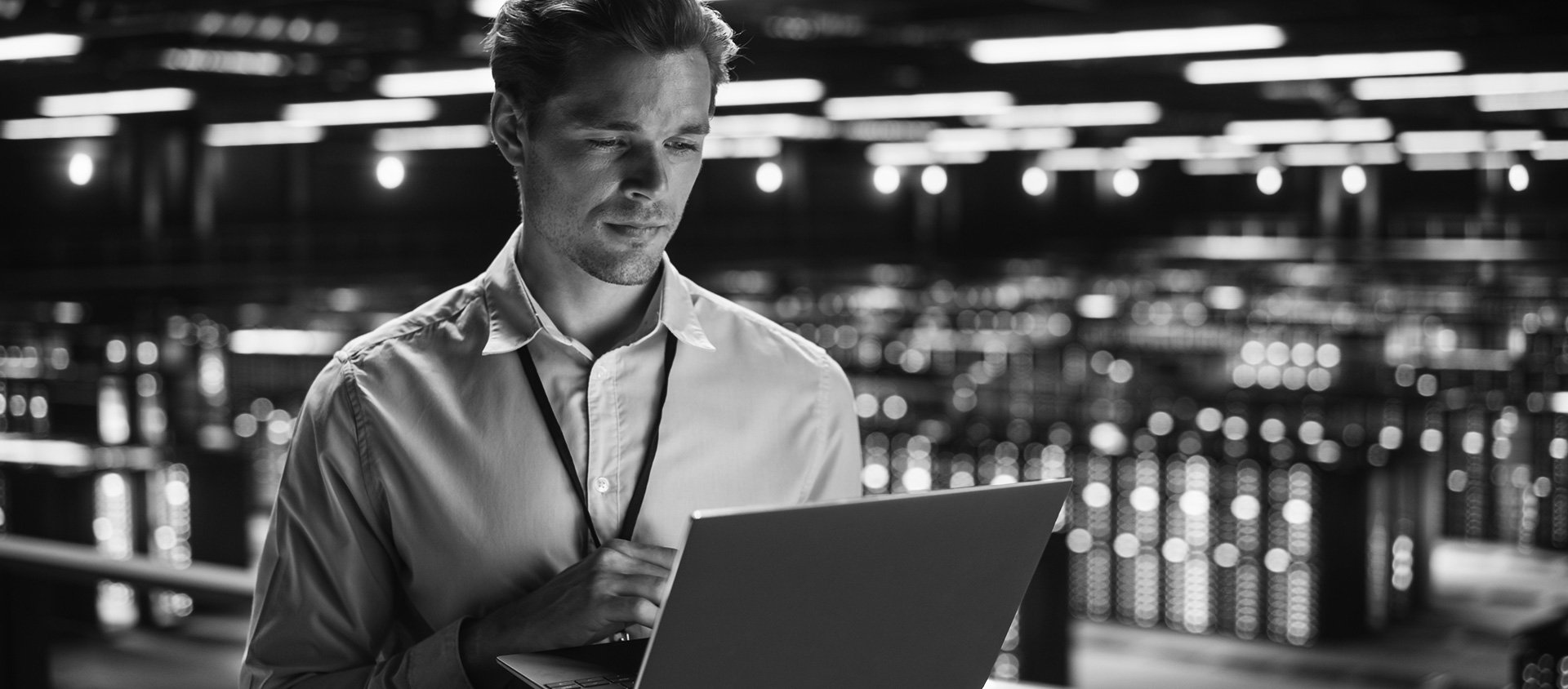 How IDS Can Help
IDS understands the intense pressures that organizations are under to modernize and innovate, while simultaneously reducing costs and becoming more efficient.
In solving the challenges of data migration, IDS has established four vital factors to consider and prioritize in any data migration project.
Welcome to iData
iData is a bespoke data transformation and migration assurance engine that automates the process of validating data for a digital migration project and that transformation rules are correct.
The iData toolkit, created by IDS, ensures delivery of 100% data quality in any data migration.
How iData Works
The data is ingested from a source before following a slick process to improve its quality, prior to any transformation. This is completed using template scripts that can be easily edited to drive the focus of each test and assure the transformation process.
iData transforms messy data from disparate sources into clean data from a single point of truth, then it migrates that data with 100% accuracy.
The IDS Methodology
The IDS Kovenant™ methodology was created to ensure end-to-end data assurance, in combination with our full data quality, transformation and testing toolkit, iData, IDS can seamlessly automate manual processes to enable comprehensive and secure data transformation.