IDS Kovenant™ Methodology
Our Kovenant methodology offers accurate, complete and enriched data 100% of the time. Our end-to-end approach to data quality removes manual error from data processes, shaping a data certain future.
Kovenant™ is a unique methodology that allows us to deliver any data migration or digital transformation with 100% accuracy, without restriction, conditions or qualification.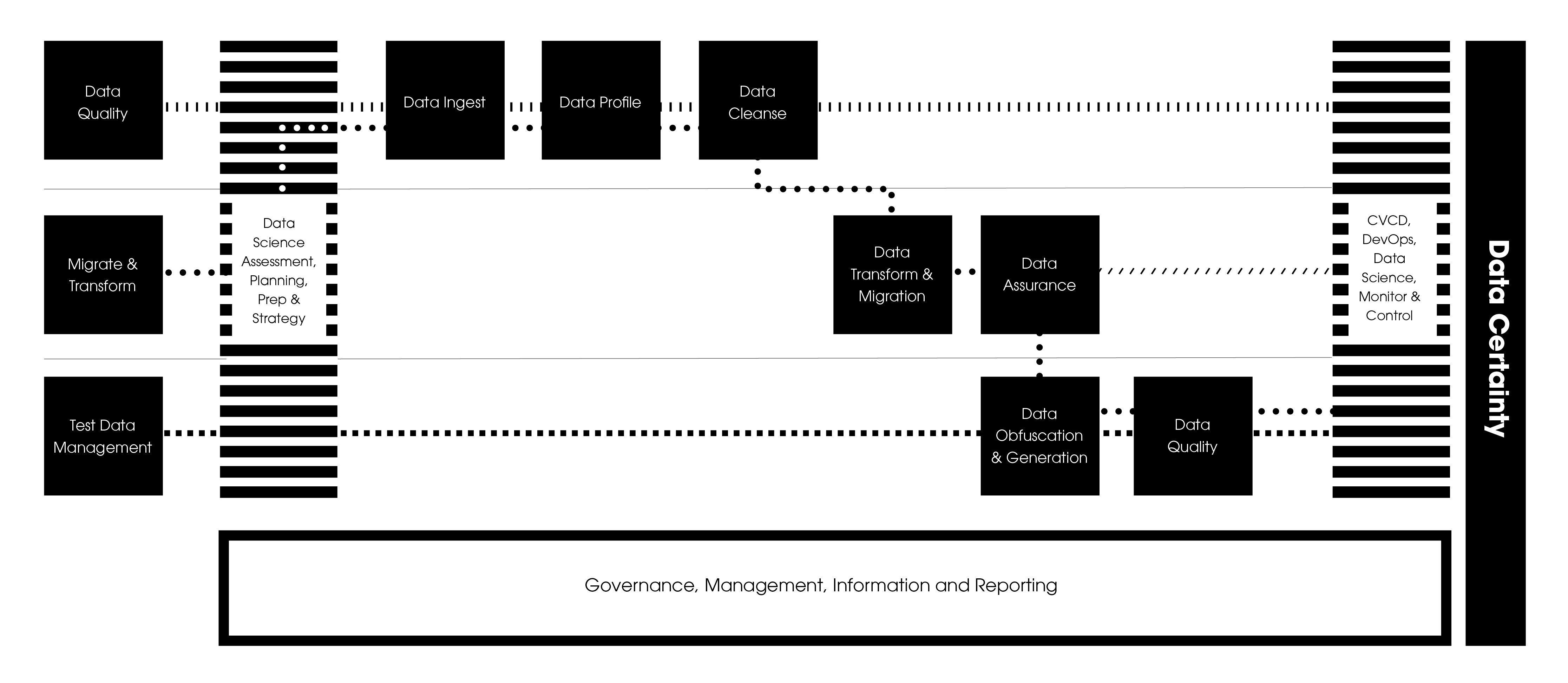 A Proven Approach
Kovenant™ uses automated techniques, and our unique iData toolkit, to ingest, cleanse and then transform every cell of your data, before migrating it and delivering application QA to 100% of the data migrated.
In every large scale data change project, the sheer volume of entries means that people simply cannot achieve the required result, accurately, in the project time available. To employ, train and manage a large enough team to undertake such a migration, within the tight deadlines of an IT project is not cost efficient, and at worst, prone to ongoing human error.
The Kovenant™ methodology allows you to deliver any data in digital transformation with unequivocal certainty, offering massive efficiencies of 50% or more in cost and time. Ever increasing pressure to deliver data assurance in line with increased customer expectations and regulatory requirements, makes Kovenant™ the certain choice.
Each of the five areas cross-pollinate and support each path successfully...