DATA ACCURACY IS MISSION-CRITICAL FOR ANY ERP DATA MIGRATION
Inaccurate data has a direct impact on your organization's exposure to risk, GDPR compliance, and ability to make mission-critical decisions.
The integrity of the data that is put into the systems is critical to your organization's health.
Inaccurate and inconsistent data, if fed into an ERP system, can become an ineffective indicator of performance.
If you don't efficiently deal with data before implementing your ERP system, it could not only result in a failed implementation but can lead to poor decision-making and unacceptable levels of risk.
"72% of CIOs wish they had considered data quality much earlier in the ERP migration process."
Source: Gartner
Why Data Migration is Crucial in ERP Implementation
Since ERP manages and works primarily with data, efficient data migration is fundamental to the success or failure of an ERP implementation project. But the problems with this are many and diverse.
By its very nature, every ERP, whether in the public sector, health service, professional services, global enterprise or eCommerce, contains billions of pieces of data. We work with one healthcare organization with 19 million separate personal records - and zero tolerance for error.
The main goal of data migration is to ensure that data being migrated is cleaned of redundancy, duplicity, and relevance. It should be credible and arranged in a manner that can be further analyzed to represent the most accurate possible picture of a business's health. Key factors that need to be considered for any data migration are:
Quality Transformation & Assurance
IDS offers complete data certainty at every stage of the process. We work with ERP implementation partners, not only assuring 100% of the data from ingestion through quality assurance, but dramatically cutting man hours, costs and therefore time to completion, typically by 50% or more.
Kovenant™
Our unique Kovenant™ methodology allows us to focus on any pinch point in the process. so whether you are migrating from legacy SAP or Oracle to the latest cloud-based version; implementing a composable ERP architecture; or managing the merger of two diverse organizations onto one ERP platform, we've got you covered.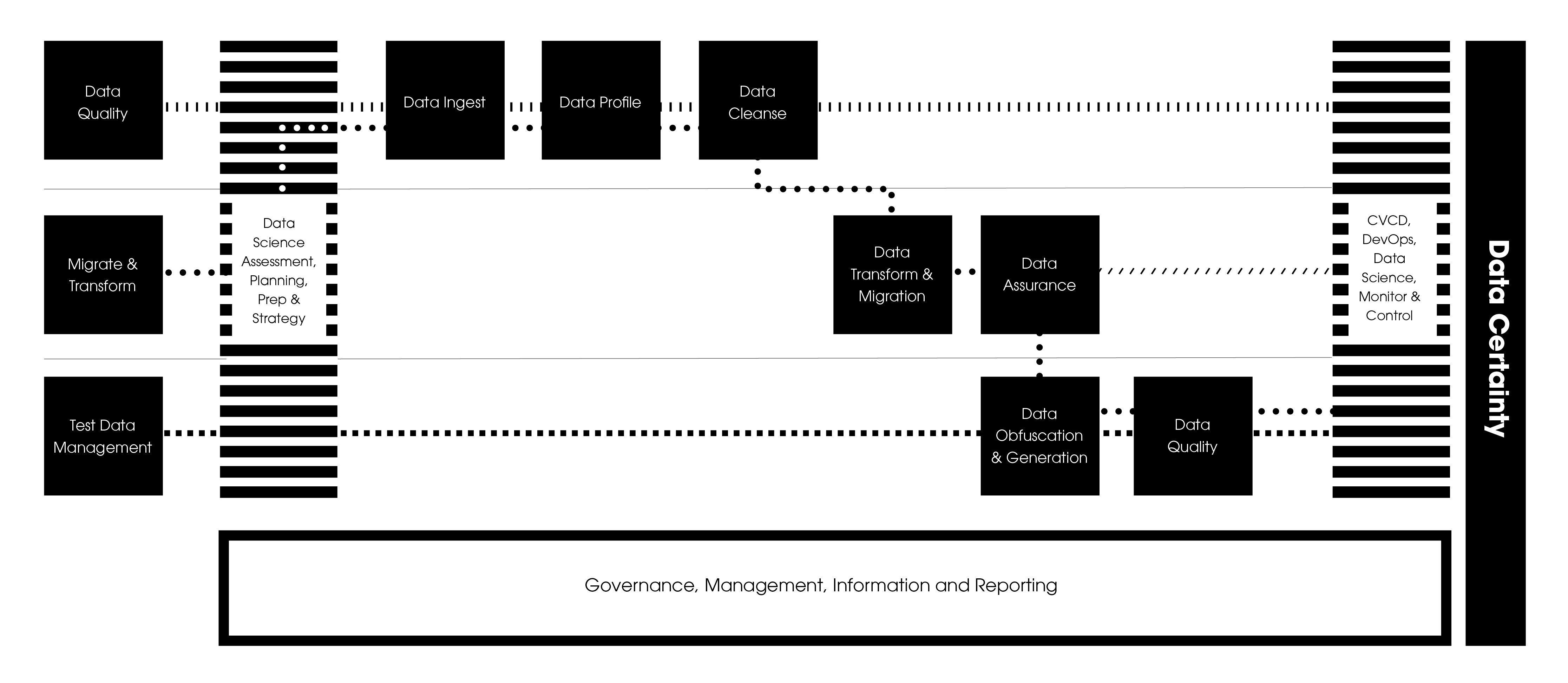 IDS work with a number of specialist ERP migration and implementation partners to assure 100% of the data through ERP migration
Watch our new video to learn more about IDS's partnership with Embridge Consulting